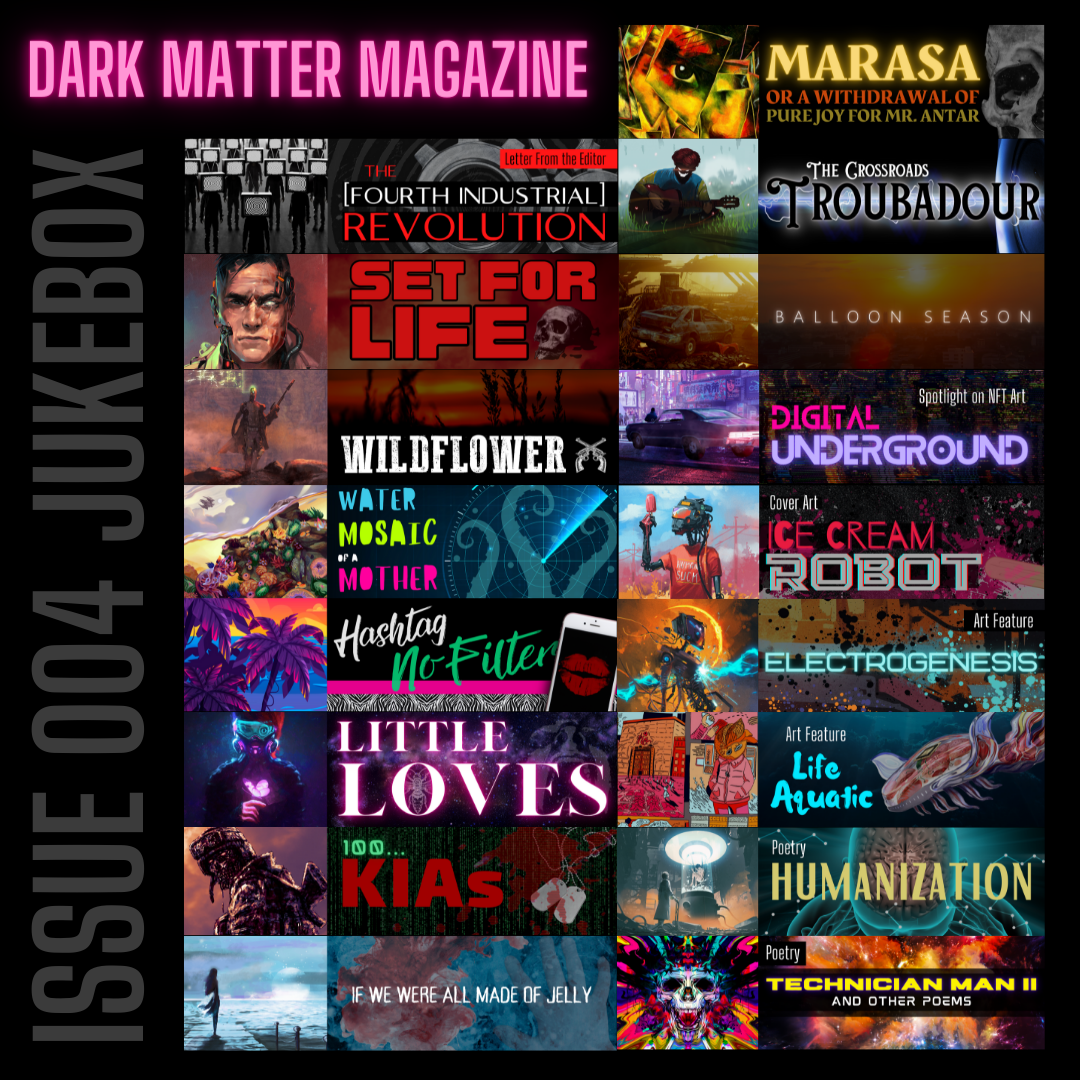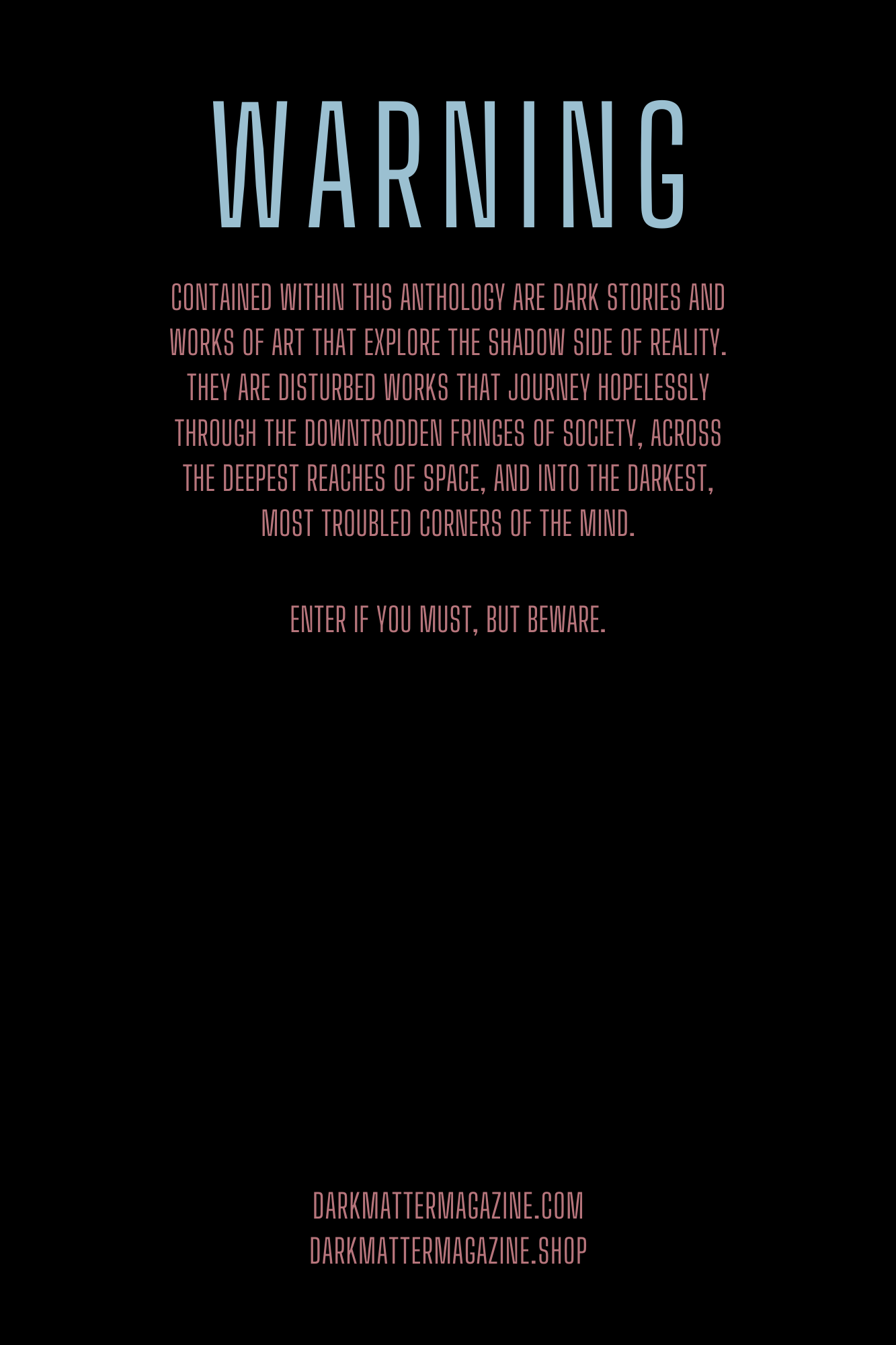 Dark Matter Magazine Issue 004 Jul-Aug 2021
Welcome to the cybernetic dog days of summer and Dark Matter Magazine Issue 004, the magazine that promises to be your new one-stop shop for dark science fiction and horror. Issue 004 contains 156 pages of original, never before published stories by a mix of industry vets and newcomers, cover art by a cyberpunk art master, interior artwork by top talent, an in-depth feature on NFT art, and for the first time in our magazine's incredibly short history, science fiction poetry by two very talented poets. This will be a limited print run, so get yours today before they sell out.
FEATURING
"Water Mosaic of a Mother" by Pearse Anderson

"Set For Life" by Warren Benedetto

"Hashtag No Filter" by Louis Evans
"Wildflower" by Anna Madden

"The Crossroads Troubadour" by B.C. Matthews

"100 KIAs" by L.P. Melling
"If We Were All Made of Jelly" by Heather Santo
"Marasa, or a Withdrawal of Pure Joy for Mr. Antar" by Prashanth Srivatsa

"Little Loves" by Sophie Yorkston

With reprint story, "Balloon Season" by Thomas Ha
Poetry by Jean-Paul L. Garnier and Solomon Uhiara
With original cover art by Katerina Belikova (aka Ninja Jo)

Interior art features by Katerina Belikova (aka Ninja Jo) and Aylin Sophia (aka Pevvit)
And a special feature on NFT art, featuring interviews and artwork by André Vieira Auer, Andy Dudak, Jason Madden, Beryl Bilici, Idil Dursun (aka Jarvinart), Dominik Gümbel, and Retric Dreams
SPECS
Issue 004, Jul-Aug 2021
6" x 9" paperback, perfect bound
Color interior
156 pages
ISBN 978-1-0879-7332-6

Printed by Ingram
This item is non-refundable.