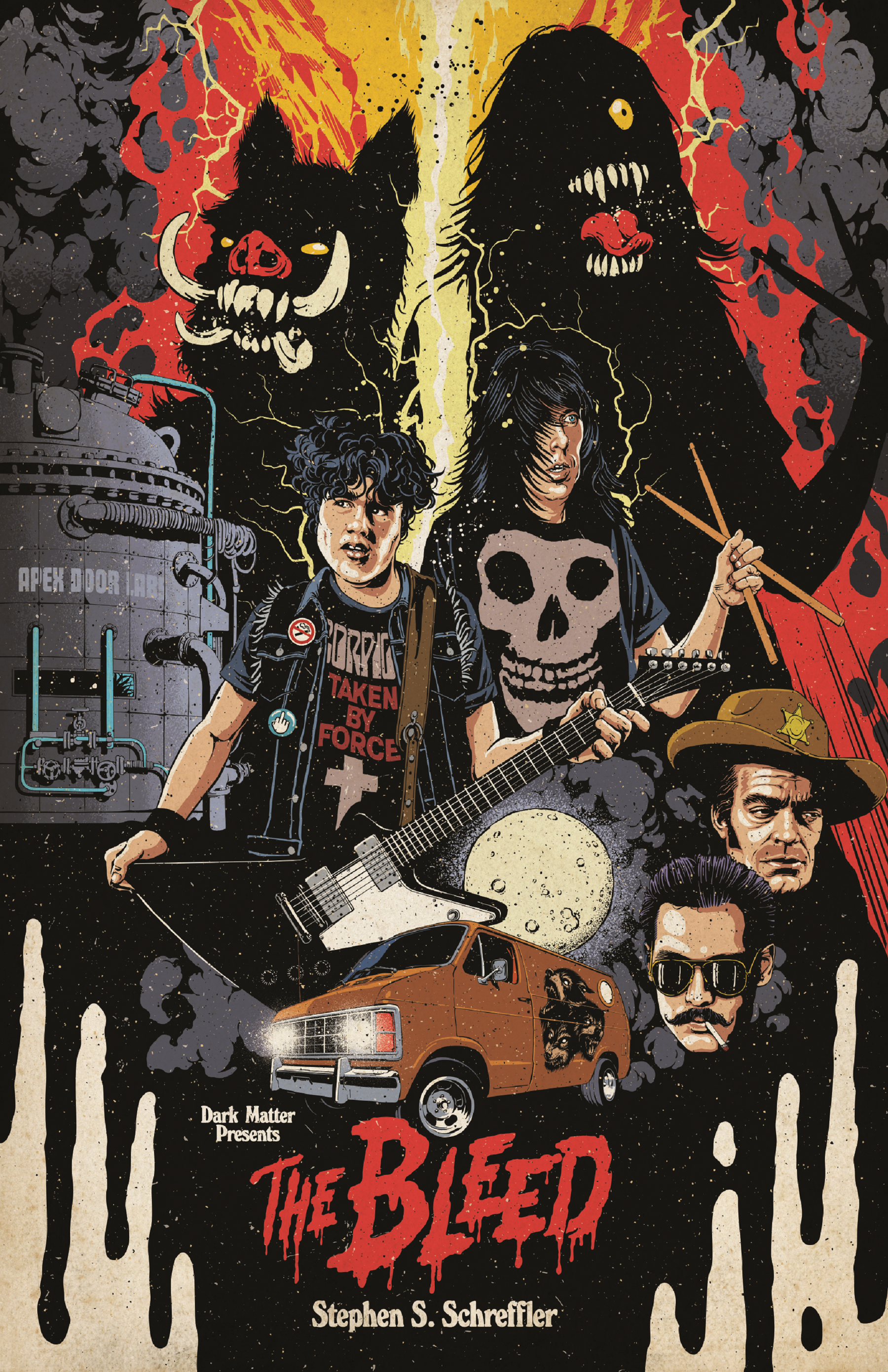 The Bleed
The Bleed will publish October 31, 2023.
BARRY & LICH ARE BACK!

And this time, they're the good guys. THE BLEED is a direct, alternate-dimension continuation of the short story, "Barry & Lich," first published in the Bram Stoker Award-nominated anthology DARK MATTER PRESENTS: HUMAN MONSTERS. Cover art by the legendary Butcher Billy.

PRODUCT DETAILS

Author: ‎ Stephen S. Schreffler

Cover Art: Butcher Billy

Publisher: ‎ Dark Matter INK (October 31, 2023)

Language: ‎ English
Paperback: TBD pages

ISBN: 978-1-958598-03-0
Dimensions: ‎ 5.5 x 8.5 inches