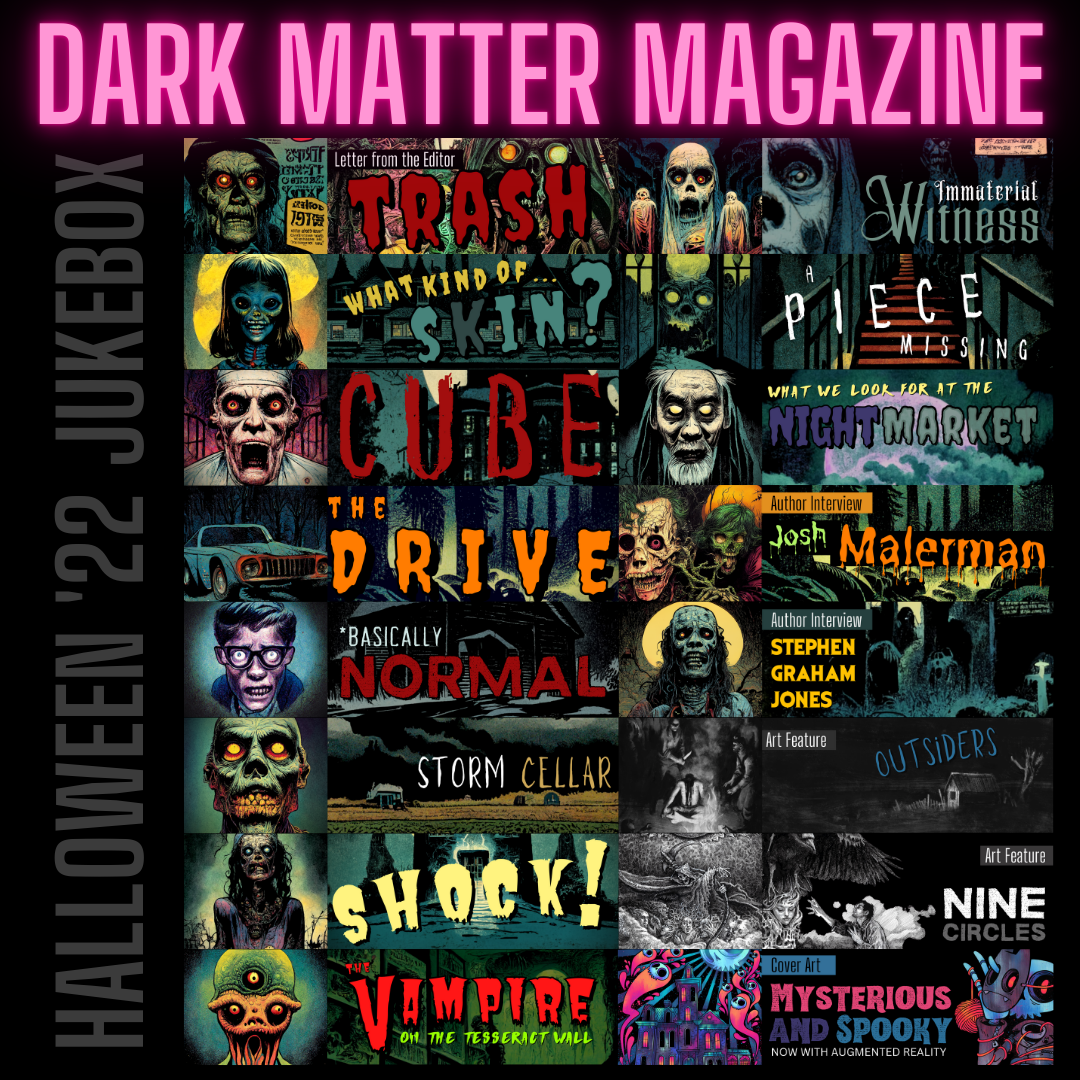 Special Halloween Issue Oct 2022 Digital Download PDF
Welcome to the madhouse with Dark Matter Magazine's 2nd Annual Halloween Special Issue. The special issue includes nine original stories, one reprint story, two author interviews with authors, two art features, an augmented reality cover variant, and interior artwork by top talent.
This is only the PDF version of the Halloween Special Issue 2.

FEATURING
"What Kind of Skin," by Mary G. Thompson
"Cube," by Grace R. Reynolds
"The Drive," by Jenny Leidecker
"Basically Normal," by Scotty Milder
"Storm Cellar," by Jen Marshall
"Shock," by Casey Masterson
"The Vampire on the Tesseract Wall," by Larry Hodges
"Immaterial Witness," by Graham J. Darling
"A Piece Missing," by S. J. Townend
With reprint story, "What We Look for at the Night Market," by Ai Jiang
Interviews with authors, Stephen Graham Jones and Josh Malerman; features by Jena Brown and Janelle Janson
Cover art (and augmented reality cover art) by Sean Keeton
And interior art features by Mateus Roberts and Zach Horvath
SPECS
EPUB file format

Color interior
File size: 15.5 MB

This item is non-refundable.