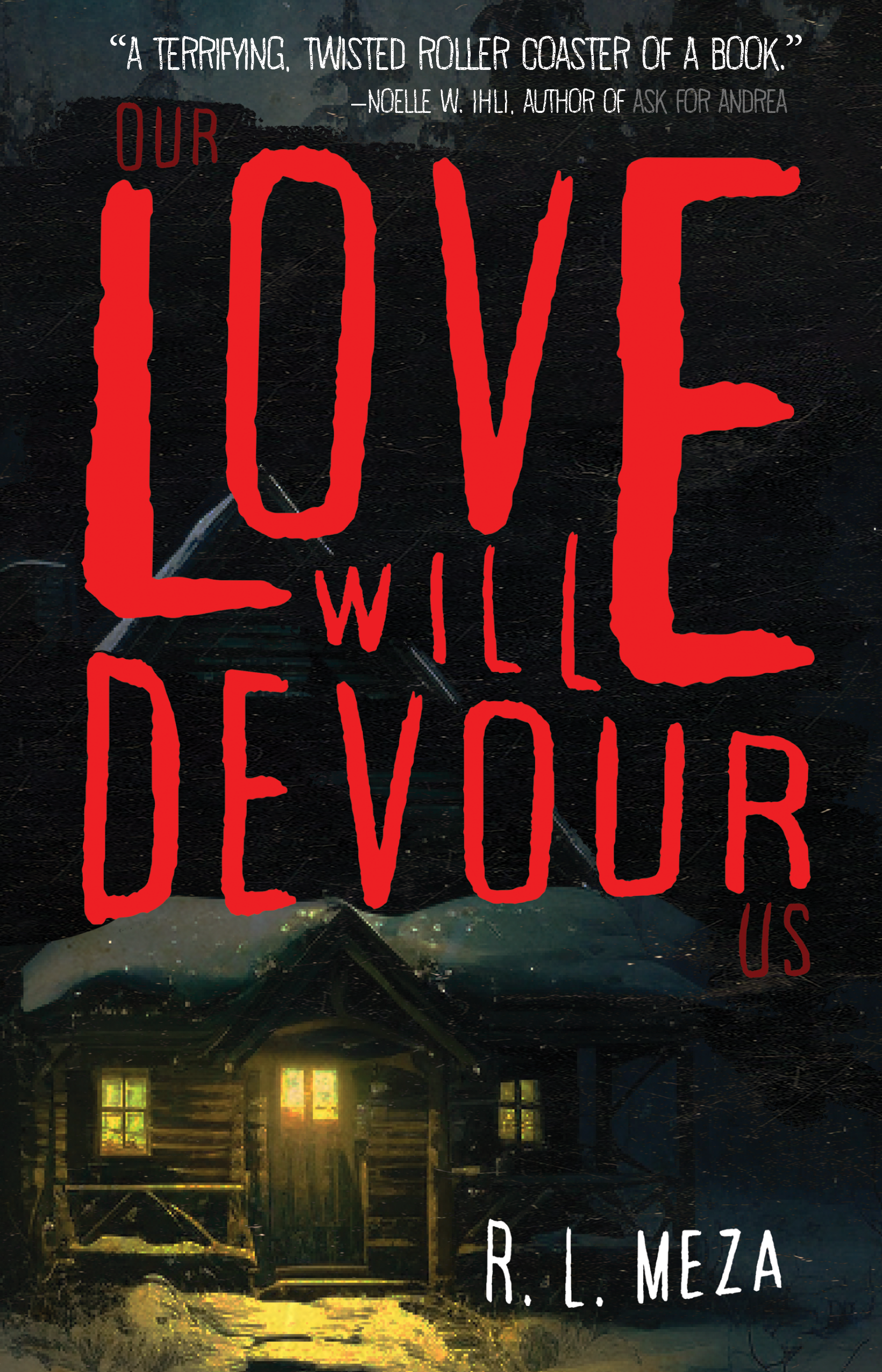 Our Love Will Devour Us
HOW FAR WOULD YOU GO TO SAVE THE ONES YOU LOVE?

A remote cabin in A snowy forest could be the perfect place for Claire and Emma to work on their marriage and bond with their two children, if only it didn't come with so many memories of Claire's inhumane treatment at the hands of her abusive mother, and if only the strange abandoned schoolhouse nearby didn't have a dark history of its own. When their children go missing in a snowstorm, the two mothers must put their personal troubles aside and rely on one another to get them back, but nothing has prepared them to face the ever-growing horror that steps lightly in the storm.
Soon the two mothers are forced to ask themselves, how far would you go to save the ones you love?
Our Love Will Devour Us is a novel about the bonds of family, the depths of love, and things that hunger in the dark.

PRODUCT DETAILS

Author: ‎ R. L. Meza

Publisher: ‎ Dark Matter INK (May 23, 2023)

Language: ‎ English
Paperback: 326 pages

ISBN: 978-1-958598-17-7
Dimensions: ‎ 5.5 x 8.5 inches