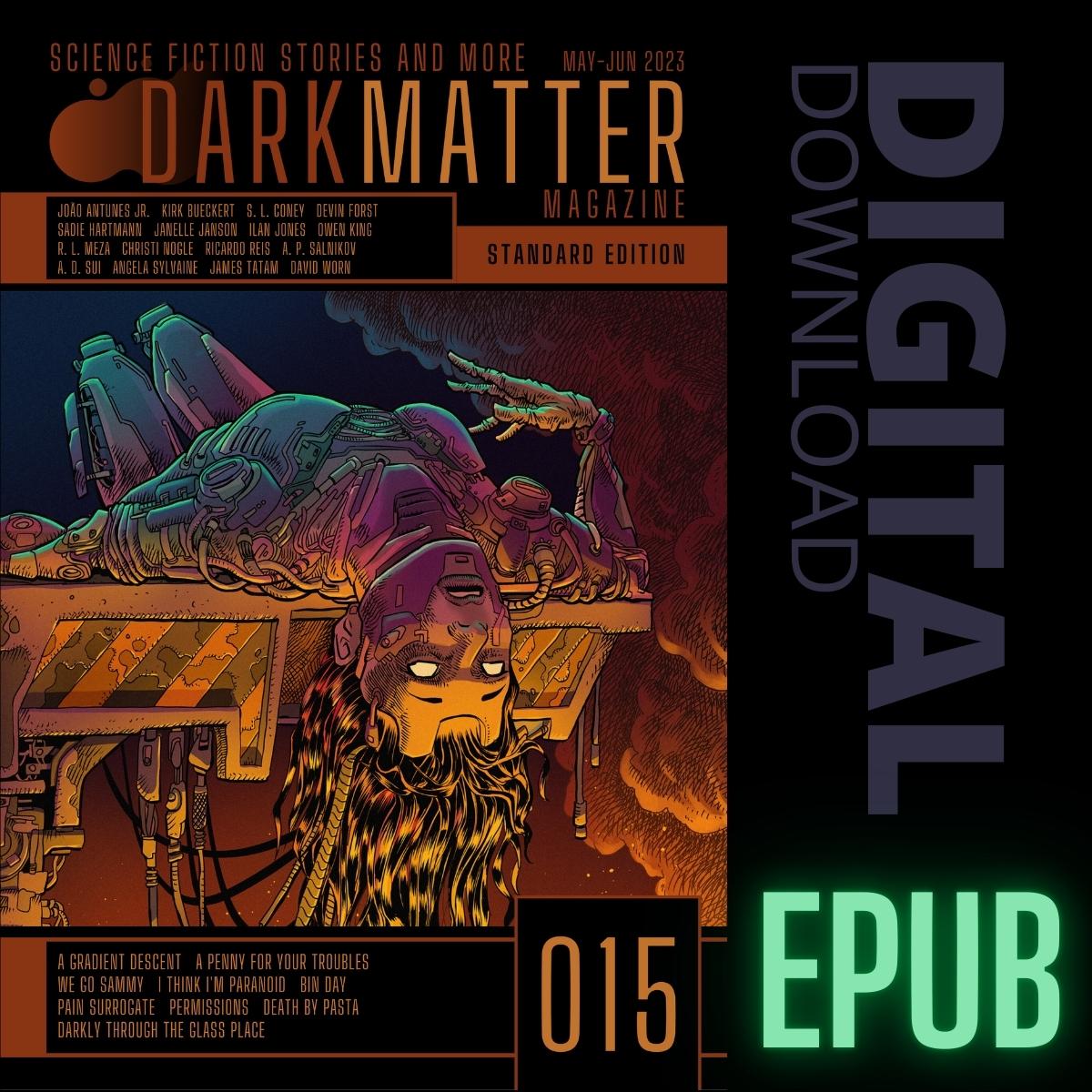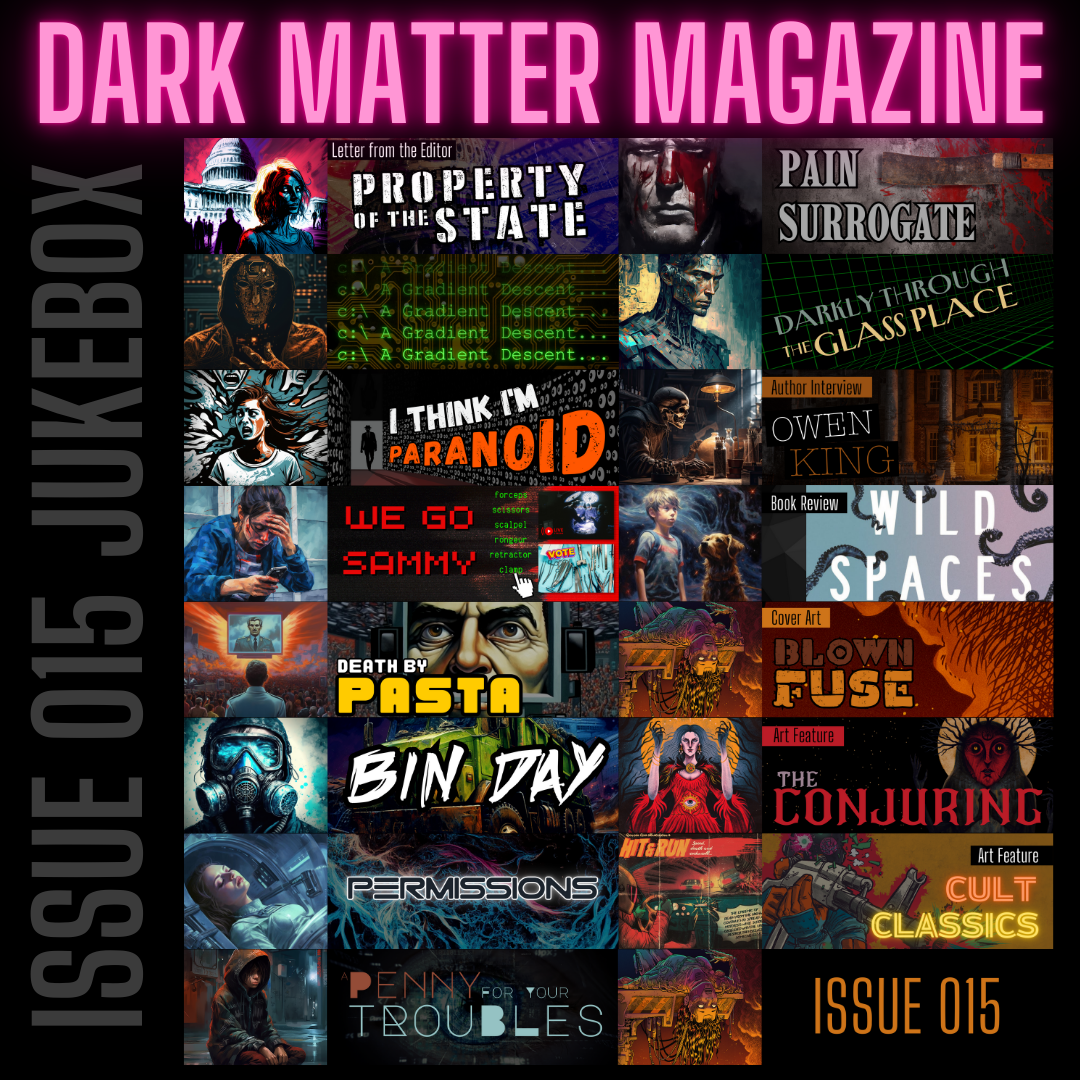 Issue 015 May-Jun 2023 Digital Download EPUB
Rage against the machine with Dark Matter Magazine Issue 015, the magazine that promises to be your new one-stop shop for dark science fiction and horror. Issue 015 includes eight original stories, one reprint story, an author interview with Owen King, a book review of Wild Spaces, two art features, and interior artwork by top talent.
This is only the EPUB version of Issue 015.
FEATURING
"Pain Surrogate," by Ilan Jones

"We Go Sammy," by R. L. Meza

"Permissions," by Christi Nogle

"Death by Pasta," by A. P. Salnikov

"A Penny for Your Troubles," by A. D. Sui

"I Think I'm Paranoid," by Angela Sylvaine

"Bin Day," by James Tatam

"A Gradient Descent," by David Worn

With reprint story, "Darkly Through the Glass Place," by Kirk Bueckert

Author interview with Owen King; feature by Janelle Janson

Book review of Wild Spaces by S. L. Coney; review by Sadie Hartmann
Cover art by João Antunes Jr.

And interior art features Devin Forst and Reis
SPECS
EPUB file format

Color interior
File size:  28.1 MB

This item is non-refundable.