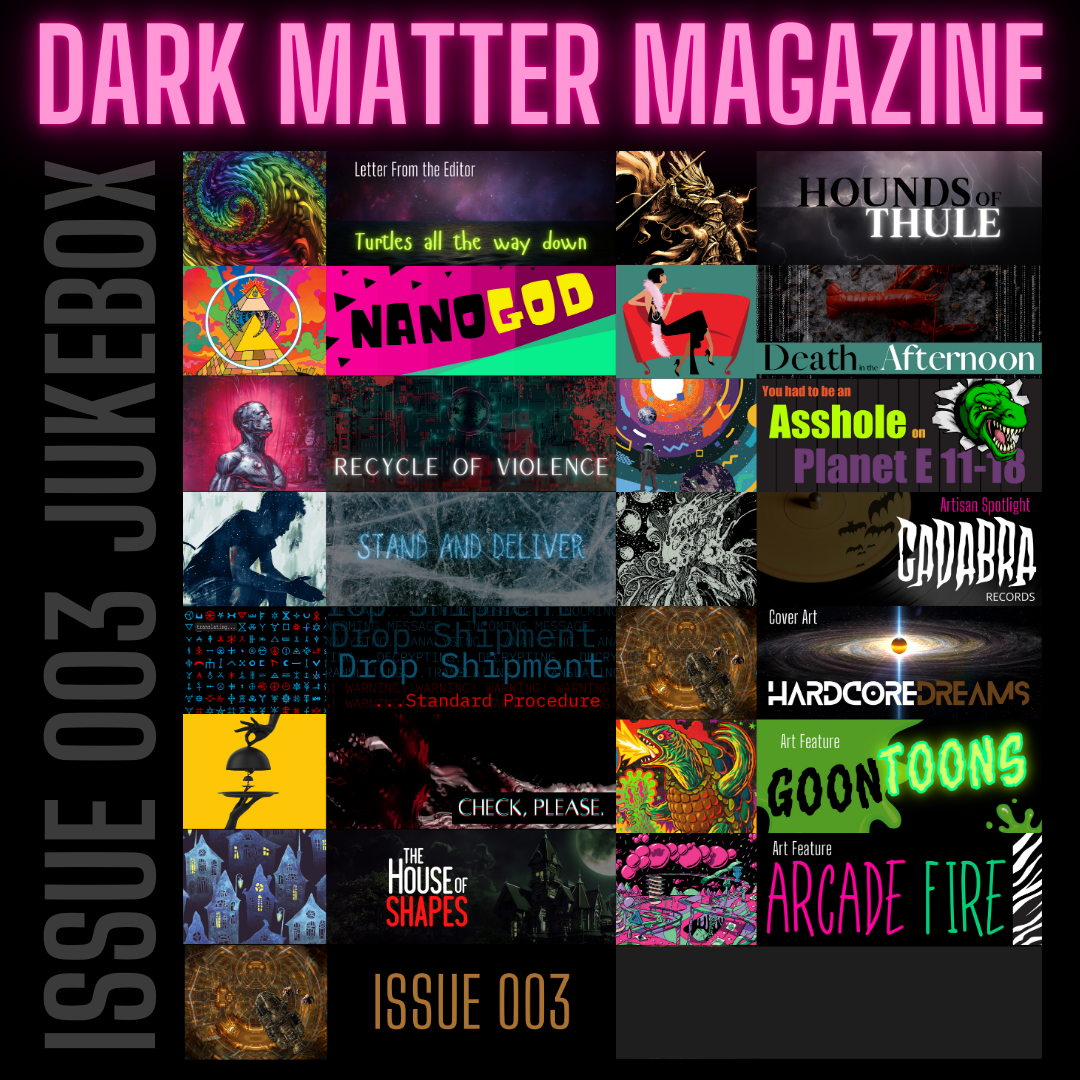 Issue 003 May-Jun 2021 Digital Download PDF
Explore the inner mystery that is Dark Matter Magazine Issue 003, the magazine that promises to be your new one-stop shop for dark science fiction and horror. Issue 003 contains six original, never before published stories by a mix of industry vets and newcomers, original cover art by an industry great, and interior artwork by top talent.
This is only the PDF version of Issue 003.
FEATURING
"Drop Shipment Standard Procedure" by Marie Croke
"Nanogod" by Larry Hodges

"Recycle of Violence" by Andrew Leon Hudson

"Check, please." by Sophie Jaff
"Hounds of Thule" by Christine Lucas

"The House of Shapes" by Hailey Piper

"Stand and Deliver" by Cat and Wayne Rambo

"Death in the Afternoon" by John G. Wimer

With a reprint story by Emily Randolph-Epstein
Original cover art by Tais Teng

Interior art features by Cat Dirty and Pez Banana

And an artisan spotlight on Cadabra Records
SPECS
PDF file format

Color interior
This item is non-refundable.