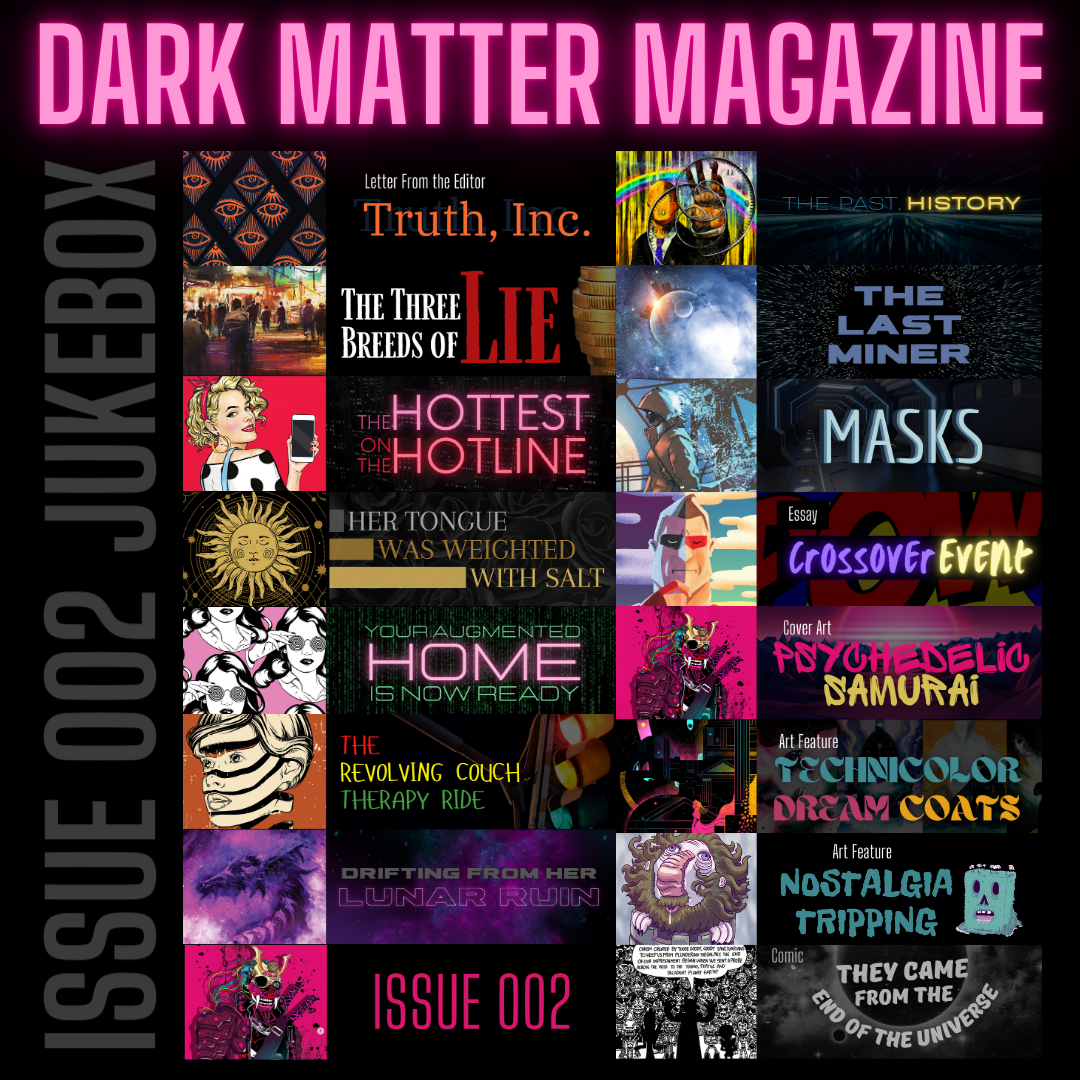 Issue 002 Mar-Apr 2021 Digital Download PDF
Welcome Samurais, to Dark Matter Magazine Issue 002, the magazine that promises to be your new one-stop shop for dark science fiction and horror. Issue 002 contains 130 pages of original, never before published stories by a mix of industry vets and newcomers, cover art by a cyberpunk art master, and interior artwork by top talent.

This is only the PDF version of Issue 002.

FEATURING
"The Revolving Couch Therapy Ride" by Bo Balder

"The Last Miner" by Tom Jolly
"The Hottest on the Hotline" by Evan Marcroft
"The Three Breeds of Lie" by T.M. Hurree
"Drifting From Her Lunar Ruin" by Sloane Leong
"The Past, History" by Aeryn Rudel
"Her Tongue Was Weighted With Salt" by Alexandra Seidel
"Your Augmented Home is Now Ready" by Erich Alan Werner
With a reprint story by Stewart Baker
An essay by Anthony Perconti
Original cover art by Mashiene11
And interior art feature by Burls & Bramble and Carly A-F
SPECS
PDF file format

Color interior
This item is non-refundable.