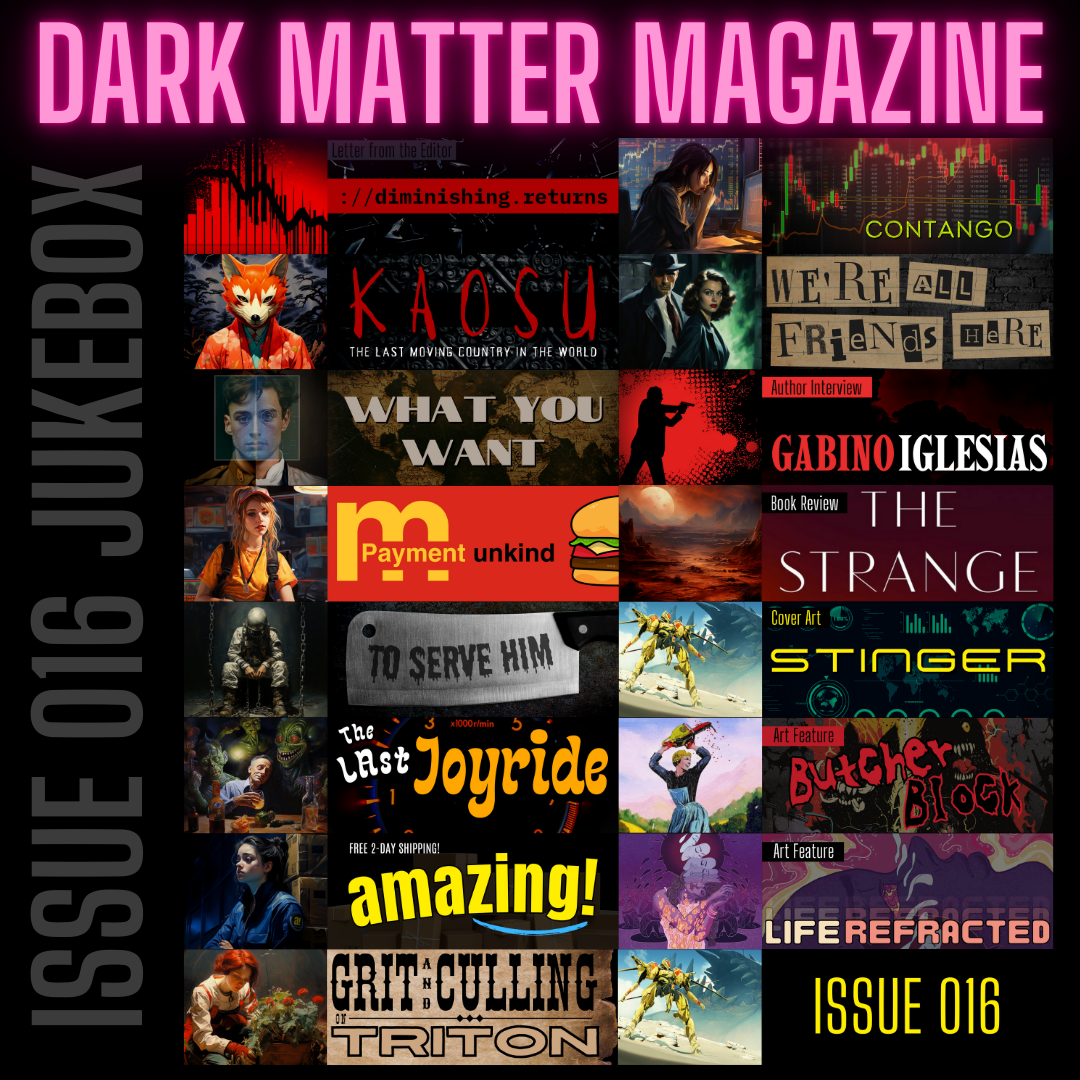 Issue 016 Jul-Aug 2023 PDF
Drop into strange new worlds with Dark Matter Magazine Issue 016, the magazine that promises to be your new one-stop shop for dark science fiction and horror. Issue 016 includes eight original stories, one reprint story, an author interview, a book review of The Strange, two art features, and interior artwork by top talent.
This is only the PDF version of Issue 016.
FEATURING
"Contango," by Eliane Boey

"What You Want," by Michael A. Clark

"Amazing!" by Robin Rose Graves

"The Last Joyride," by Bill Gusky

"Grit and Culling on Triton," by Robert E. Harpold

"Payment Unkind," by Andrew Leon Hudson

"KAOSU, The Last Moving Country in the World," by Angela Liu

"To Serve Him," by Shannon Connor Winward

With reprint story, "We're All Friends Here," by Michelle Anne King

Author interview with Gabino Iglesias; feature by Janelle Janson

Book review of The Strange by Nathan Ballingrud; review by Sadie Hartmann
Cover art by Dofresh

And interior art features by Butcher Billy and Sloane Leong

SPECS
PDF file format
Color interior
File size:  11.7 MB
This item is non-refundable.