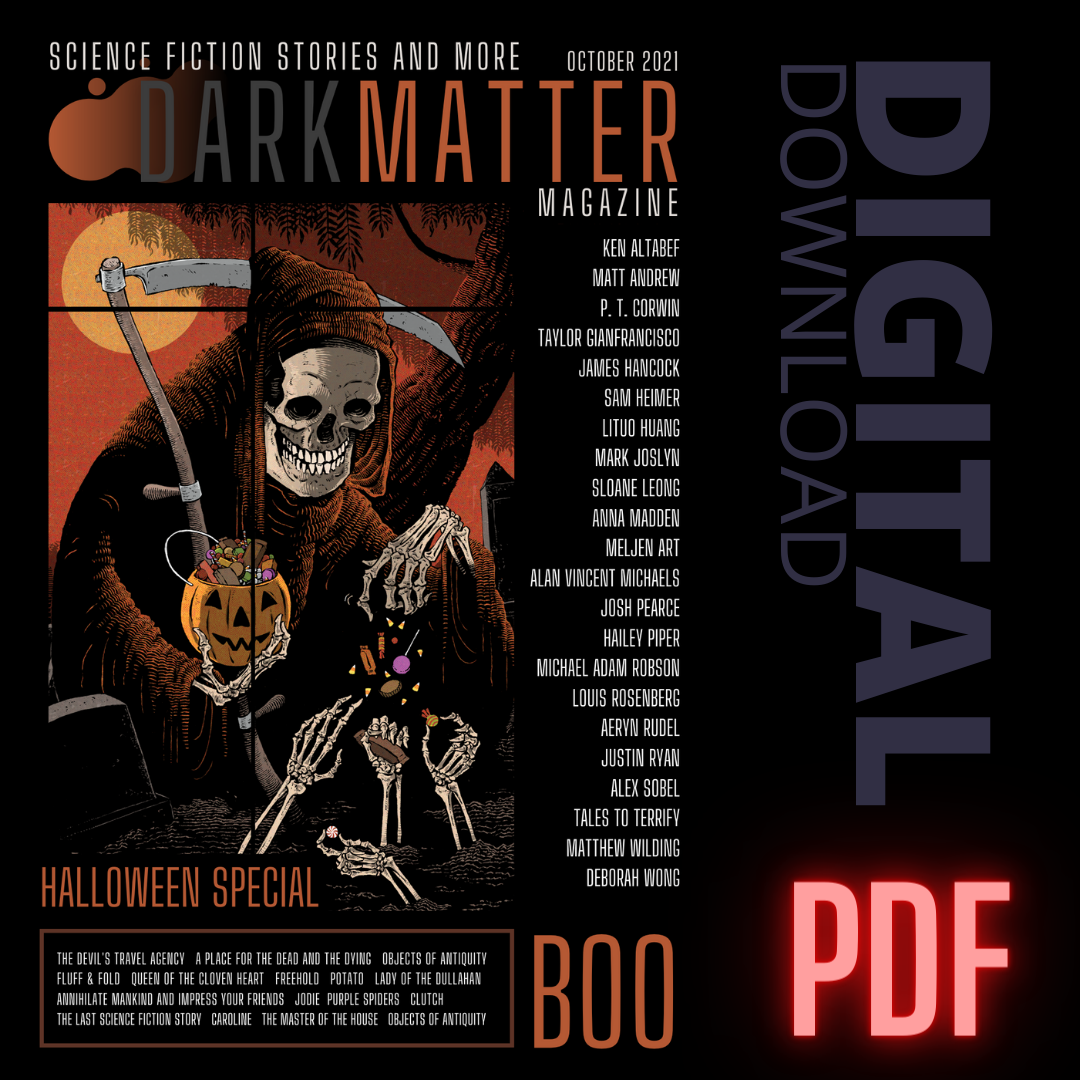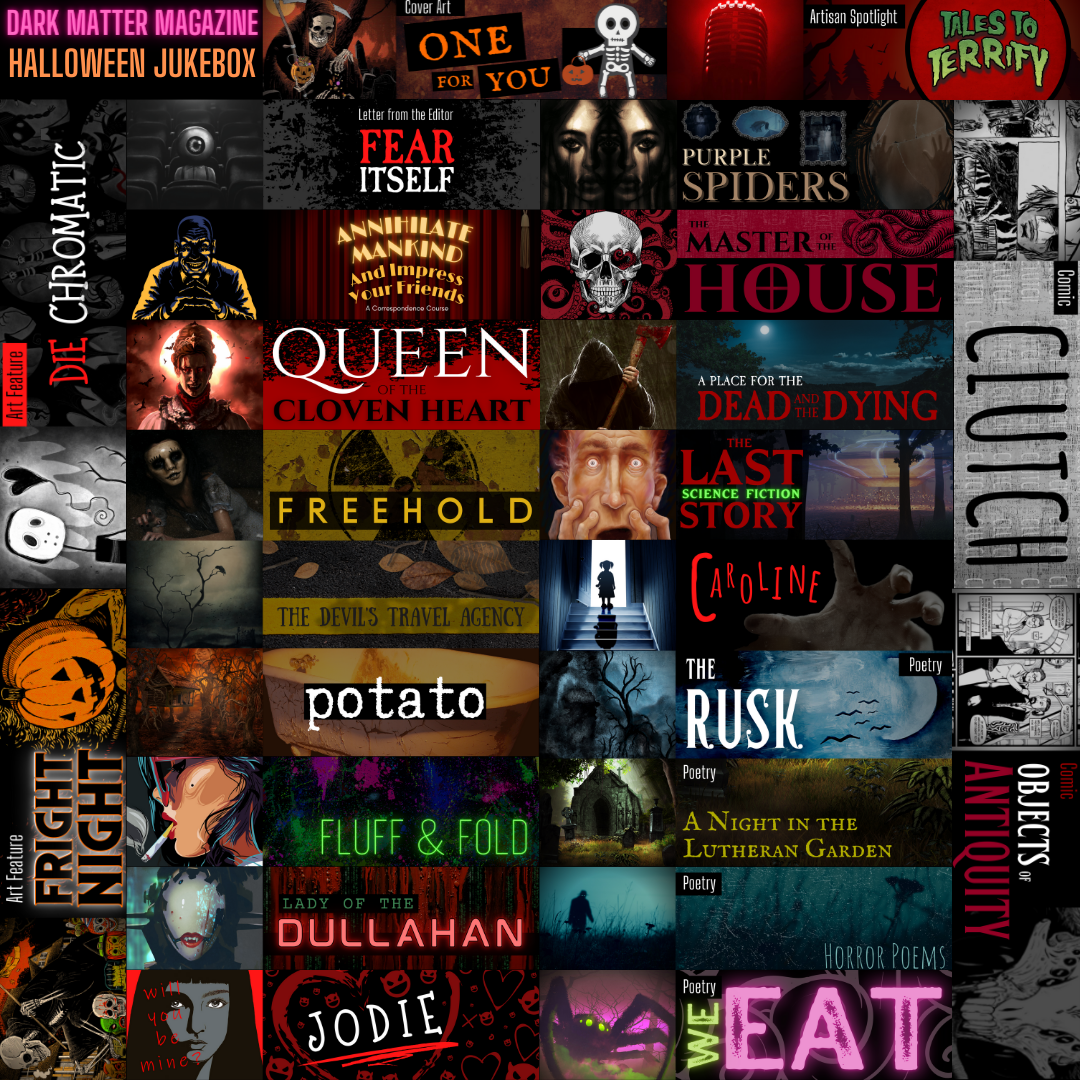 Special Halloween Issue Oct 2021 Digital Download PDF
Enjoy the spookiest time of the year with our first-ever Halloween Special Issue! The issue is jam-packed with 172 pages of Halloween-themed fiction, poetry, art, comics, and interviews.

This is only the PDF version of the Halloween Special Issue.

FEATURING
"Potato" by Ken Altabef
"Annihilate Mankind and Impress Your Friends: A Correspondence Course" by Matt Andrew
"A Place for the Dead and the Dying" by P.T. Corwin
"Purple Spiders" by Taylor Gianfrancisco
"Fluff & Fold" by Lituo Huang
"Jodie" by Mark Joslyn
"Lady of the Dullahan" by Anna Madden
"The Last Science Fiction Story" by Alan Vincent Michaels
"Freehold" by Josh Pearce
"Queen of the Cloven Heart" by Hailey Piper
"The Master of the House" by Michael Adam Robson
"The Devil's Travel Agency" by Alex Sobel
With a reprint story by Aeryn Rudel: "Caroline"
Poetry by James Hancock, Alan Vincent Michaels, Louis Rosenberg, Deborah Wong
And short comics by Sloane Leong, Matthew Wilding, and Justin Ryan
Art Feature by Meljen Art
Cover art and art feature by Sam Heimer
And an Artisan Feature on short horror fiction podcast, Tales to Terrify
SPECS
EPUB file format

Color interior
File size: 20.9 MB

This item is non-refundable.